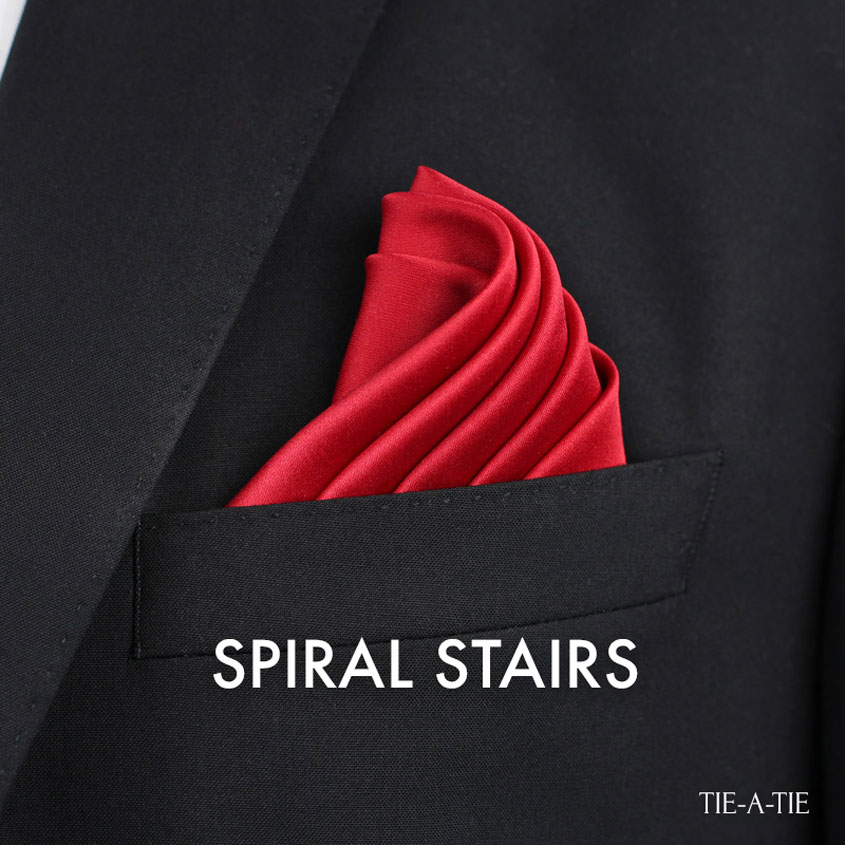 If you already like "The Wave" as well as the "3-Stairs fold", then I am convinced the that spiral staircase will become a new favorite for you. It looks great for softer pocket squares made from silk. Here is how you create the Spiral Stairs fold:
Spiral Staircase Pocket Square Fold Step-by-Step: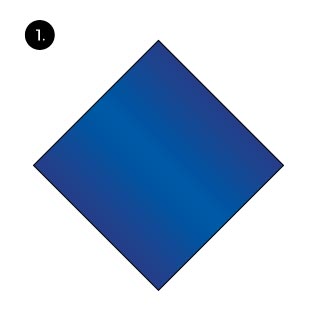 Lay the pocket square down flat.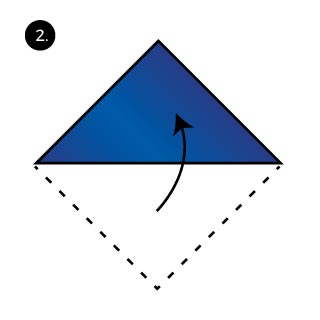 Fold in half to create a triangle.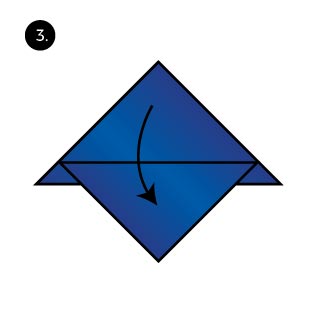 Fold one triangle down about 1 inch above the edge.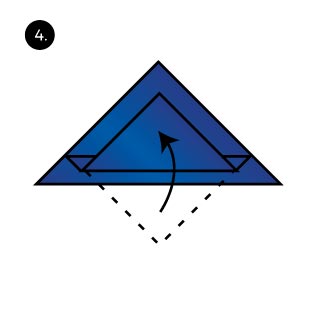 Fold back up to create a pleat.
Repeat step 3 and 4 to create a 2nd pleat.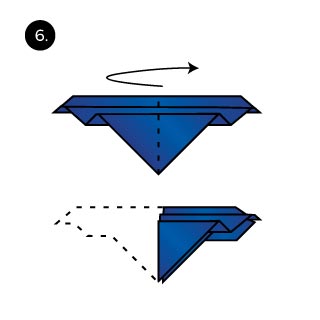 Now lay your pocket square down flat and fold in half.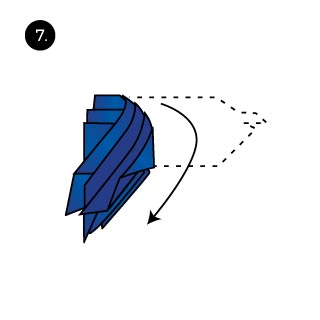 Now create the spiral staircase by bending one side into a half circle. Bend to the left and down to create the staircase-like effect.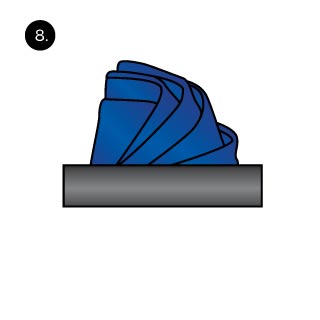 As a final step, tug the pocket square into your breast pocket.