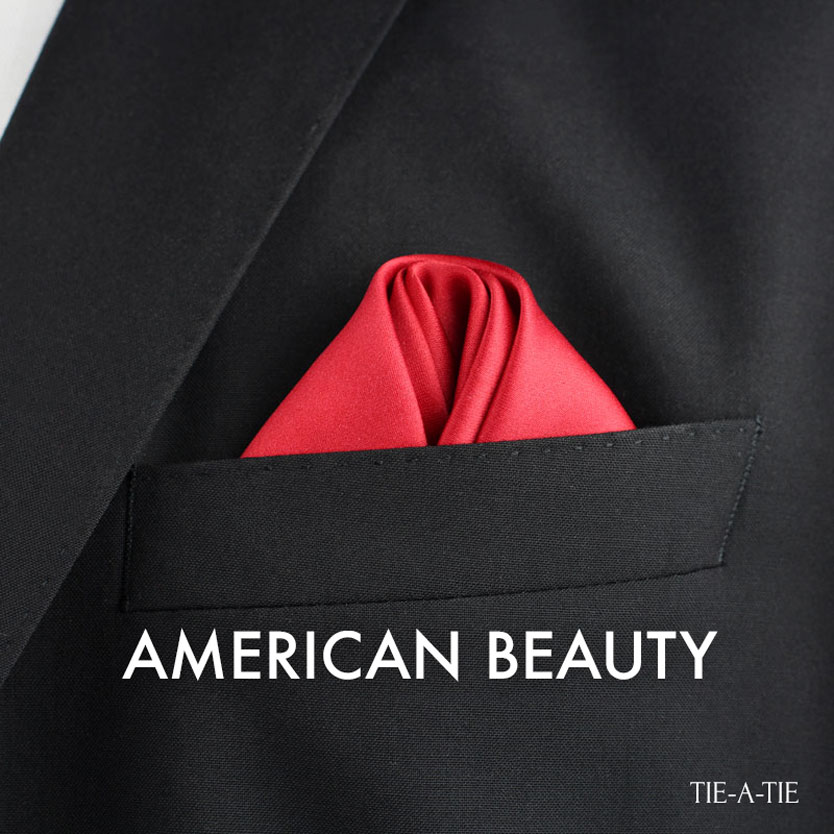 Similar to the Scallop Fold is the so-called "American Beauty" fold. While it may look somewhat similar to the Scallop fold, it is more rounded and resembles the look of a red rose. It is a fantastic formal fold for all solid pocket squares. I prefer this fold when wearing my dark suits in navy, charcoal, or black to a black-tie optional function. Because it requires multiple folds, it is best suited for larger pocket squares that are at least 13 inches squared in size. Here is how you create this fold:
American Beauty Fold Step-by-Step: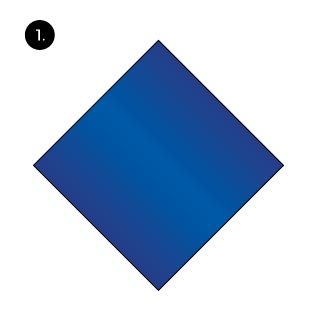 Lay the pocket square down flat.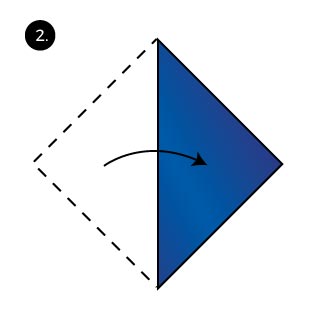 Fold in half to create a triangle.
Fold in half again to create a smaller triangle.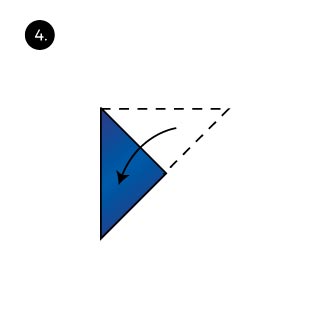 And fold in half for a third time to make the triangle even smaller.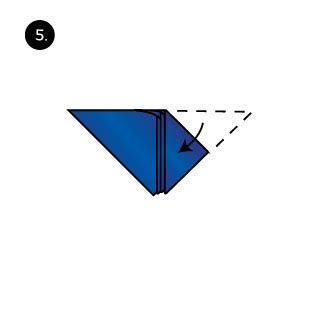 Now fold down one of the wings.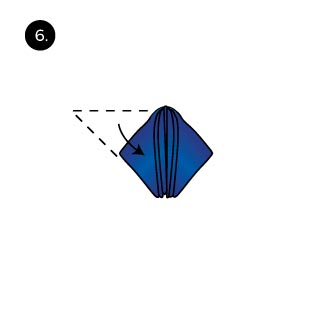 Fold down the opposite wing. The pocket square has a rectangular shape again.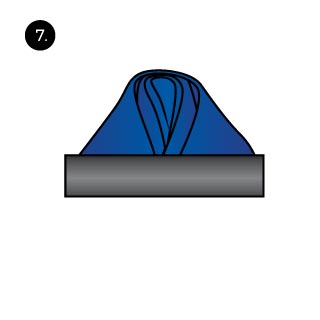 At last, place the pocket square into your breast pocket.