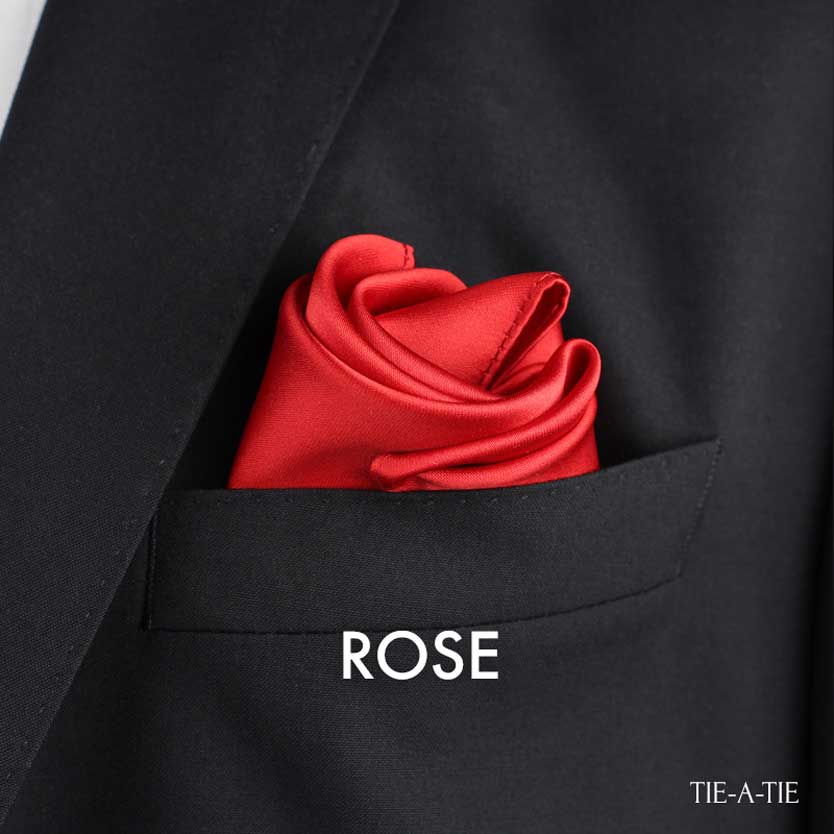 After a couple days in a row of featuring pocket square folds using more than one pocket square, I thought it would be time again for a simple fold using just one single hanky. The so-called "Rose" fold looks fantastic when created with solid white, red, or pink silk pocket squares. I prefer pocket squares that are medium in size of about 11-13 inches squares. Here is how you create this "Rose" fold:
Rose Fold Step-by-Step: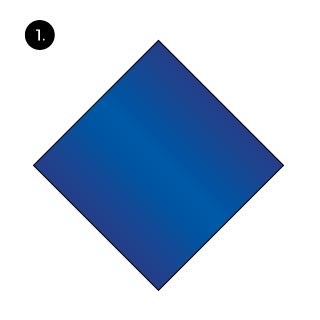 Lay the pocket square down flat.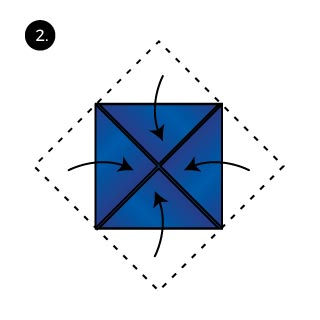 Fold in all corners so that the tips meet at the center.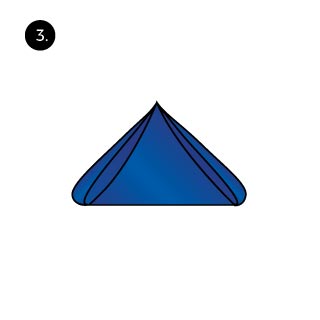 Pick up the pocket square by pinching all 4 corners as well as the center of the pocket square at the bottom.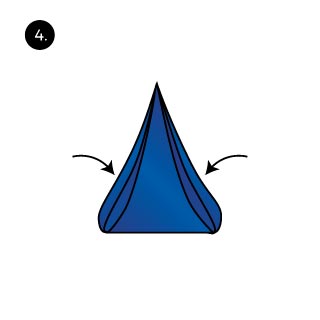 Bunch up the body of the pocket square by squeezing it with your other hand.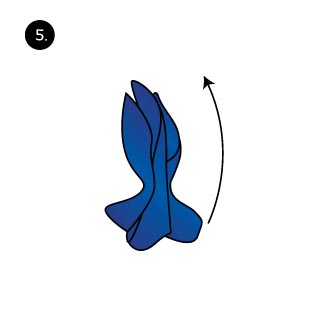 Turn the pocket square around so that tie corners are the the bottom.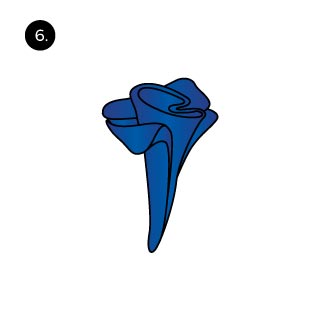 Roll the pocket square and fold open the petals of the rose.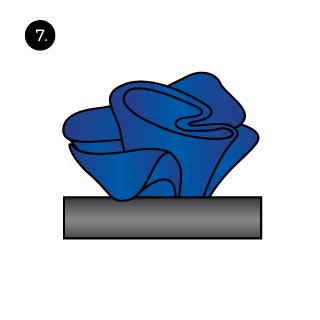 At last, tug the pocket square into your breast pocket.