If you enjoyed my necktie knot videos on this website and you would like to take them with you, here are two options:
FREE Facebook App / iGoogle Gadget

From all four videos, I created a gadget for Facebook and/or iGoogle — a free little web application that you can put onto your Facebook profile or Google startpage in your browser.

That way, you'll always have the instructions handy when you need them. Simply click this  button to install the Facebook app, or the   button to add it to iGoogle.

Permanent Download + Workbook

In many ways the "advanced" option is my permanently downloadable Tie Knot Video Series, which consists of all four videos.

This is the one originally featured on CNN television (see below for proof).

Each video in the series has a 320 x 240 resolution for comfortable viewing and easy playback on your Mac or

Windows PC.

But what's even better than just getting the videos is that:

If you let me coach you today, you'll also receive the bonus Tie Knot Video Series Workbook in addition to the videos. The workbook comes as a PDF document and contains step-by-step instructions for all four tie knots similar to those on the website but with easy to print out one-page cheat sheets for your wallet or closet!

You already know what you will get because you can view the online copies of all videos here on my site but in these trying times, I will even reverse the risk: You can try the Tie Knot Video Series risk-free for 60 days, and if at any point in time, for any reason, you are not satisfied, all you have to do is open a ticket at my help desk or send me an eMail and I'll give you a prompt and courteous refund. Period.

If you still have doubts, I cordially invite you to watch the CNN video:

Get the Flash Player to see this player.

Go download your copy of the videos, too,
even if it's 2 a.m. in the morning.
By the way, this is what past satisfied students told me: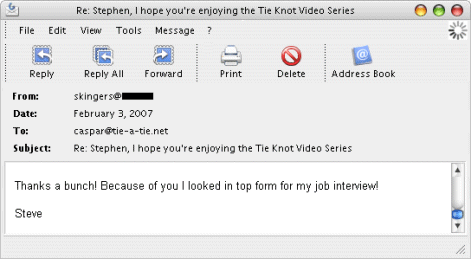 ---
or …
---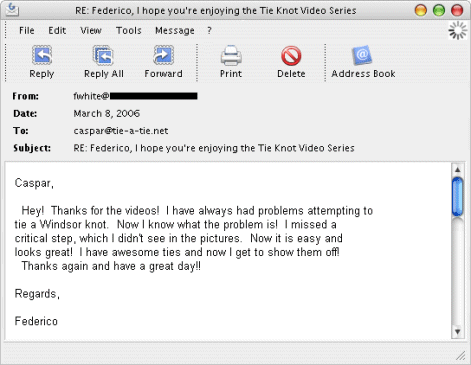 ---
or …
---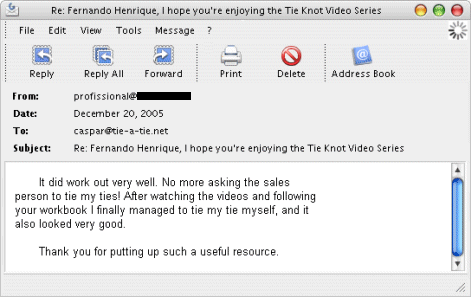 ---
or …
---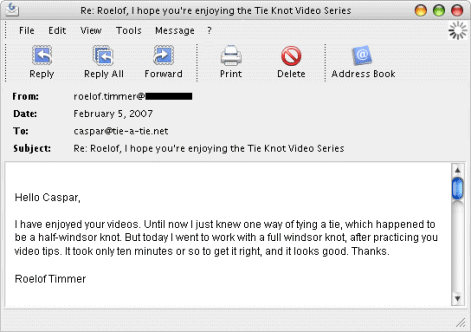 ---
or …
---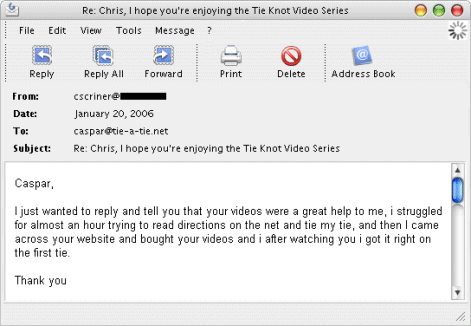 ---
or …
---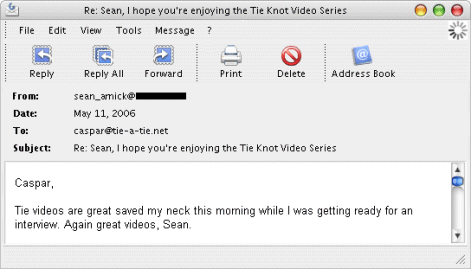 ---
or …
---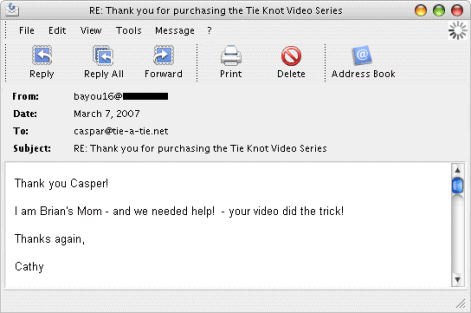 ---
or …
---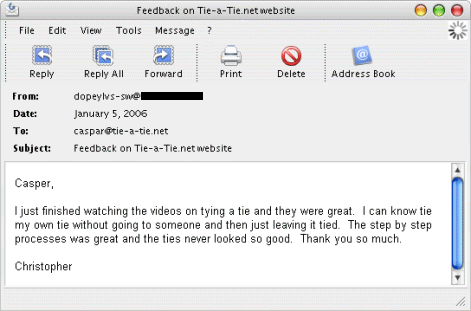 ---
or …
---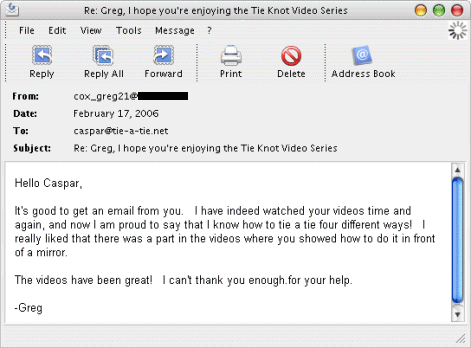 ---
or …
---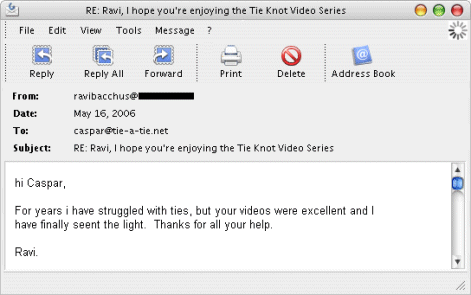 ---
or …
---