Pairing Ties with Pocket Squares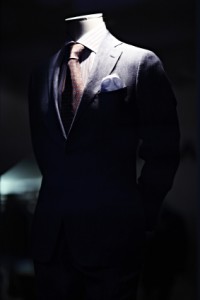 If you are looking for more ways to dress up your tie then the pocket square will be the perfect accessory. The pocket square will add another small detail to your ensemble that, if done correctly, will instantly give your outfit a classier and more sophisticated look.
I have been a fan of pocket squares for quite some time now and I am actually currently working on a guide teaching different ways to fold a pocket square. I expect to have this tutorial (covering 5 or 6 different folds) published later this month). Until then, here is a quick tutorial for matching ties with pocket squares.
When to Wear a Pocket Square
There is never a bad time to wear a pocket square but there are some occasions that will be more suited than others. A job interview for example might not be the ideal situation. For a face to face interview a classic and conservative outfit is typically more important than trying to make a fashion statement. Other are formal dress codes such as Black Tie occasions where a white pocket square is almost a must have clothing accessory.
Colors
Matching a pocket square to suit, shirt, and tie is quite simple. The pocket square does not have to match the tie color exactly. Instead the color has to compliment the rest of your outfit. Should you choose to wear a light rose colored dress shirt, gray suit, and pink tie, then a pocket square showing some pink and/or rose would be an excellent choice.
Patterns
Do you have to wear a solid color pocket square if you chose to wear a solid color necktie? The short answer is no, not at all. In fact, I find it quite boring if the pocket square pattern and color is the exact same as the necktie. The only thing that should be considered is the color. Patterns can be combined quite wildly. The only thing you should remember is this rule of thumb: Make sure that patterns on each piece are different in size.
Different Folds
Just like there are many different ways you can tie a tie (there are in fact over a 100 different tie knots out there), there are several choices in folding a pocket square. I am currently working on a guide and graphical illustration that will teach you the most popular folds.
Thank you for visiting my blog!
Hendrik