Necktie Color Trends 2013: Time for Bold Greens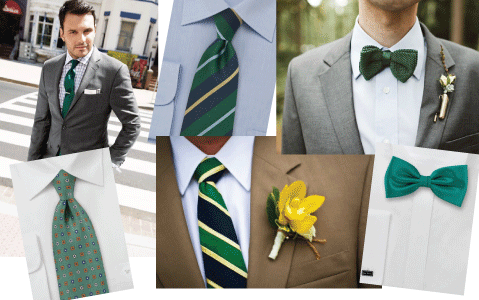 Ever since Pantone announced Emerald as their 2013 color of the year, has this shade been showing up everywhere. While it is a bit too bold on larger clothing pieces, fashion designers found the necktie and bow tie to be the perfect accessories to infuse some of this trend color into a man's wardrobe. Not just emerald is popping up in tie designer's summer collections, but also popular are ties in teal, mint, as well as any imaginable shade of turquoise. Without doubt, for those who are used to wearing mostly navy, black and burgundy ties, these bold accessories might seem a bit overwhelming at first. To make it easier to add these pieces to your daily rotation, I went searching for some of my favorite looks showing off these pieces. I hope this serves as some inspiration to step out of your comfort zone. It is time to be bold.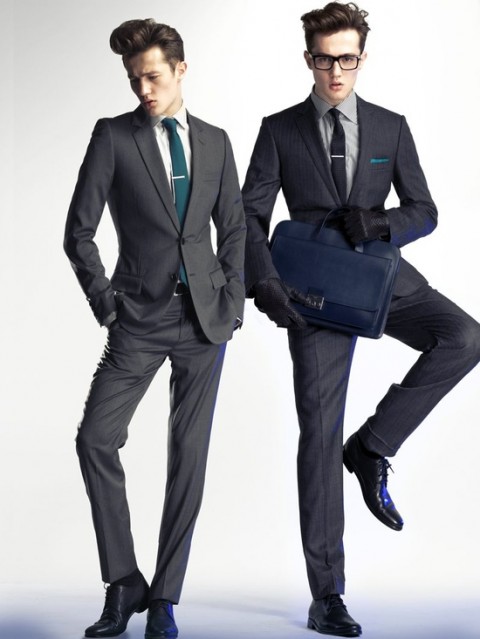 A simple and stylish way to add this color to your business rotation: Solid teal color tie (left) and solid teal pocket square (right), also note the skinny width of the tie that perfectly compliments the slim fit suit. The tie bar nicely accessorizes the tie and keeps the skinny tie in place. Picture Source: Tumblr.com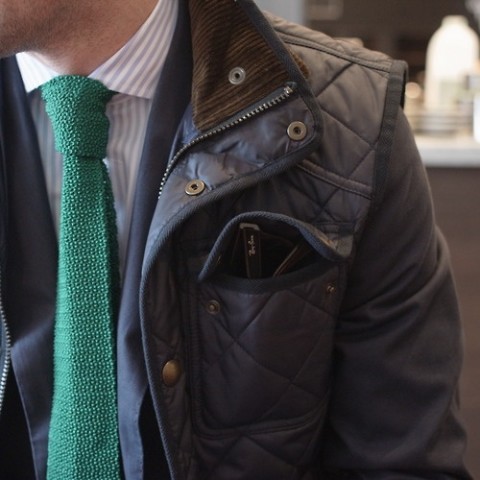 Two popular tie trends for 2013: Emerald green color & knitted texture. Here the tie nicely compiments a more casual/smart ensemble. Picture Source: stoneleighgallery.tumblr.com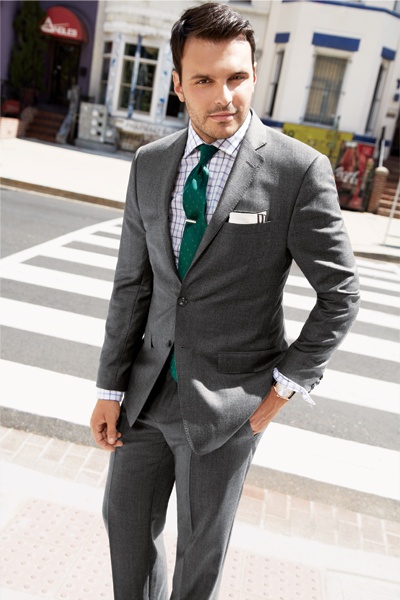 A great combination of color and pattern! Here the emerald green polka dot tie is paired with a window-pane check shirt, and stone gray suit. The white pocket square features a subtle gray border and is the perfect piece to add contrast and a touch of sophistication. Image Source: guystyleguide.tumblr.com
Other Related Posts:
Style Guide for Paisley Ties
Necktie Color Guide
Thanks for Visiting!
Hendrik
Tie Aficionado & Founder of Tie-a-Tie.net