How to Tie a Cavendish Knot
If you like the asymmetric look of the half Windsor, but also want a slightly longer shaped, and a little bigger sized knot, then the Cavendish is a perfect choice. It was "invented" by two Cambridge University professors (Thomas Fink and Yong Mao) that are most well known for their research on necktie knots, and for publishing the book titled "85 Ways to Tie a Tie". The Cavendish knot is named after the Cavendish Laboratories – the Department of Physics at Cambridge where Frank and Mao studied and taught.
Tie a Cavendish Knot Instructions: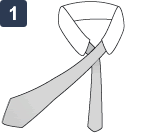 Flip up your shirt collar and lay your tie around your neck. The stitching should be facing towards you and should not be visible. Also, because the Cavendish takes extra length of the tie, keep the wide end hanging much lower than the narrow end. I suggest that the wide end hangs down about 2/3 to 3/4 of the total length of the tie.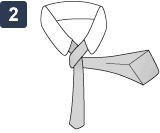 Just like with every tie knot, lay the wide end of the tie behind the narrow end (like shown in the illustration).




Wrap the wide end all the way around the narrow end, and pull tight slightly.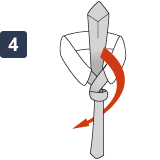 Now pull the wide end in between shirt collar and necktie, and wrap around (see illustration).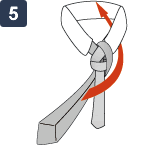 Take the wide end, and wrap it behind and around the narrow end of the tie. Do not pull tight, but create a loop (needed to finish the knot in the next step). Then re-do the wrapping you did in the previous step. This gives the tie more size and more asymmetry.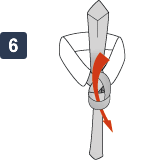 As a final step pull the wide end through the loop you created in the previous step and pull tight. (Tip: Give the knot a little pinch right before tightening it. This creates the dimpled tie-knot look that will set you apart from all the other tie wearers). Last but not least, center the knot and flip down your short collar.


I hope these instructions were helpful.
Hendrik